About

Levy:

Athlete and Employee Recognition Programs that Work
We empower leaders and teams with athlete and employee recognition programs that promote transparency, authenticity and consistency on the field and in the workplace.
We are on a mission to provide authentic recognition that
elevates

performance and

enriches

the human experience.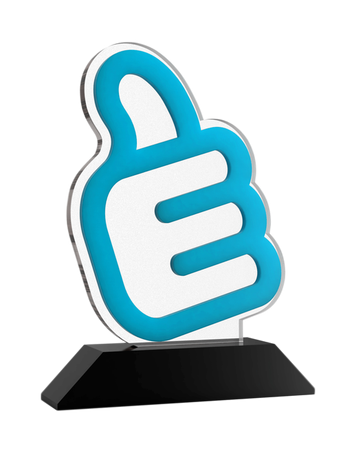 OUR GOAL
Powering Peak Performance
Levy Recognition forges deep relationships with organizations to deliver an unmatched portfolio of recognition products and services. The Levy Difference elevates the tangible and intangible milestones of individual and organizational achievement, bolstered by 60+ years of developing distinctive offerings tailored to each customer's vision and needs. Our ultimate goal is to help brands like yours reach and achieve their greatest potential in meaningful, memorable ways.

OUR STORY
Fueling Motivation in Everyone
Levy Recognition is a small but fast-growing company with a goal: to make people feel appreciated and valued. For decades, this goal was manifested through the creation of memorable custom awards. In recent years we witnessed a major problem unfolding; companies were struggling to keep employees engaged, productive, and happy.
We envisioned a platform that integrated recognition and communication to connect people to workplace goals and values that would be effective for companies of all sizes and industries. We wanted to put the employee back in the employee experience. Elevate was created from the belief that recognition should be embedded in all aspects of a business to create a fully aligned and engaged culture.
By helping companies connect their people to a shared purpose and making them feel valued, employees are empowered to do their best work.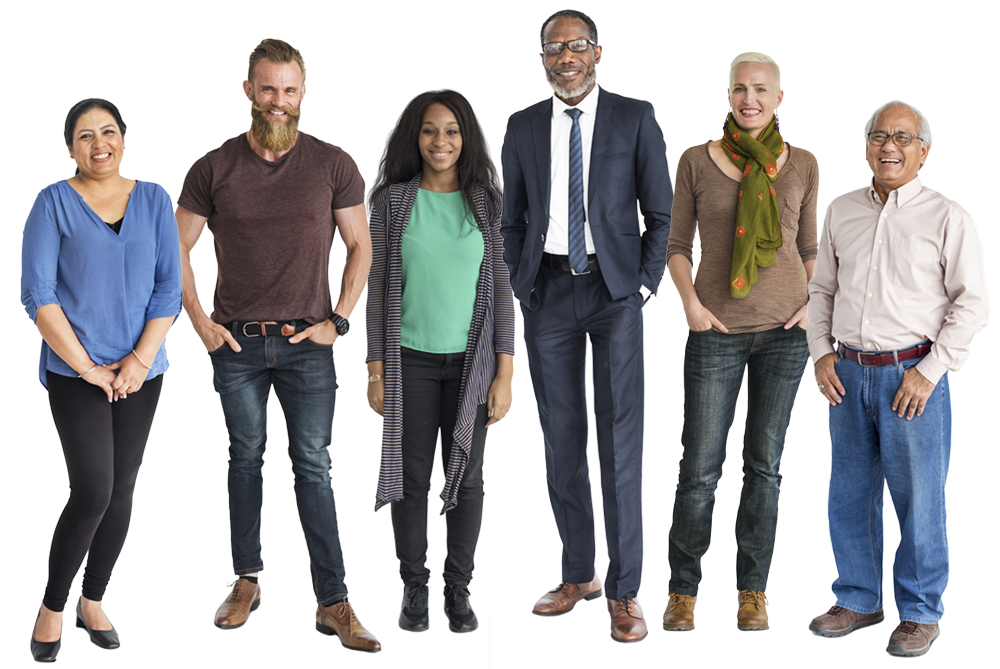 OUR HERITAGE
What Makes Levy Different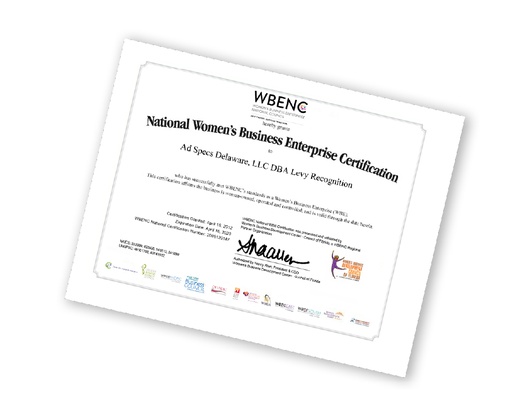 Championing Supplier Diversity
We're proud to be a WBENC-certified business. As a woman-owned business that celebrates diverse teams, we go beyond meeting your supplier diversity requirements. We also deliver exceptional products, services and experiences that you can't find anywhere else, equipping you with the knowledge and support you need to make a lasting impact.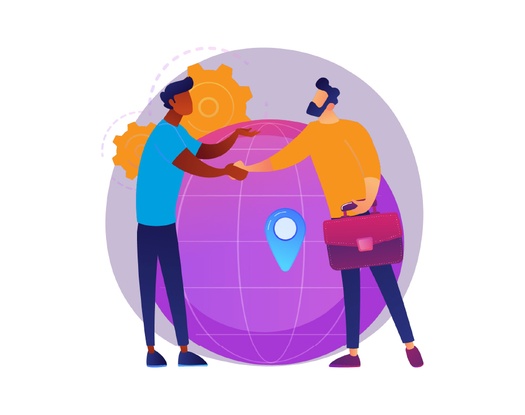 Consultative Approach
We aren't an employee recognition solutions provider, we are a partner. We are not only with you through the planning and implementation phases, but we are with you the entire time you use Elevate. We help you dig deep to uncover your opportunities and your challenges. Your dedicated strategist will collaborate with you to create and implement a plan for continuous engagement improvement.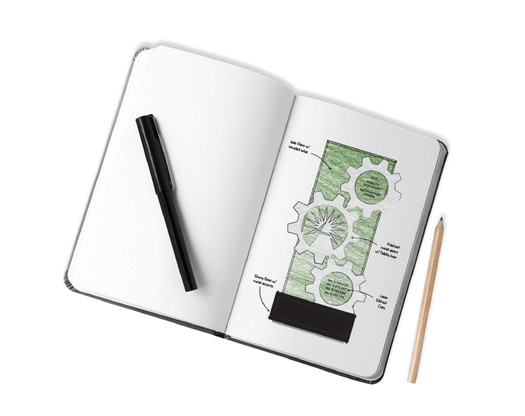 Power of Innovation
While "innovation" may be a buzz word, it really is at the heart and soul of everything we do. From our updated and unique award designs and solutions to continually updating and perfecting our employee engagement solution, we never stop creating.

OUR STRUCTURE
Setting Up For Success
We know that size matters in business. Companies want suppliers that are large enough to provide the competitively priced resources they require. Beyond size, they want a partner that offers a personalized experience they can trust.
Levy is a fast-growing company, and we are proud of the quality of service we offer to our clients. Our growth is backed by a close network of strategic partnerships, giving our clients the best of both worlds. By positioning ourselves this way, we are able to provide companies of all sizes access to dynamic athlete and employee recognition programs that are both affordable and scalable.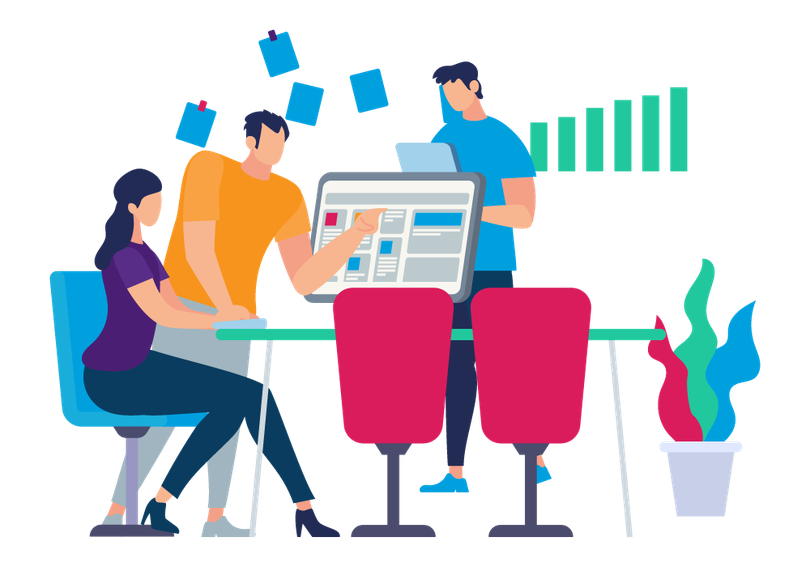 OUR FAMILY OF BRANDS
A FWRD Brand
Levy Recognition is part of FWRD Brands, a collection of visionary brands that powers peak performance for all types of organizations and their people. Levy Recognition provides performance recognition products and platforms that drive the entire journey of achievement for employees, athletes and beyond. When safe business environments are a concern, Safety Pros offers quality workplace safety recognition programs, while Global Sourcing PPE delivers high-quality, ship-ready PPE products to businesses of all sizes.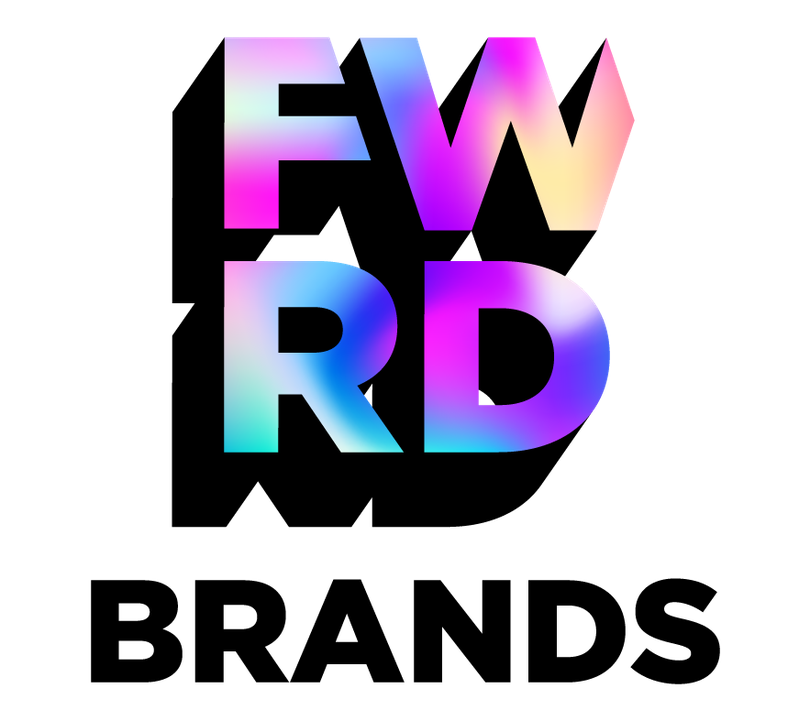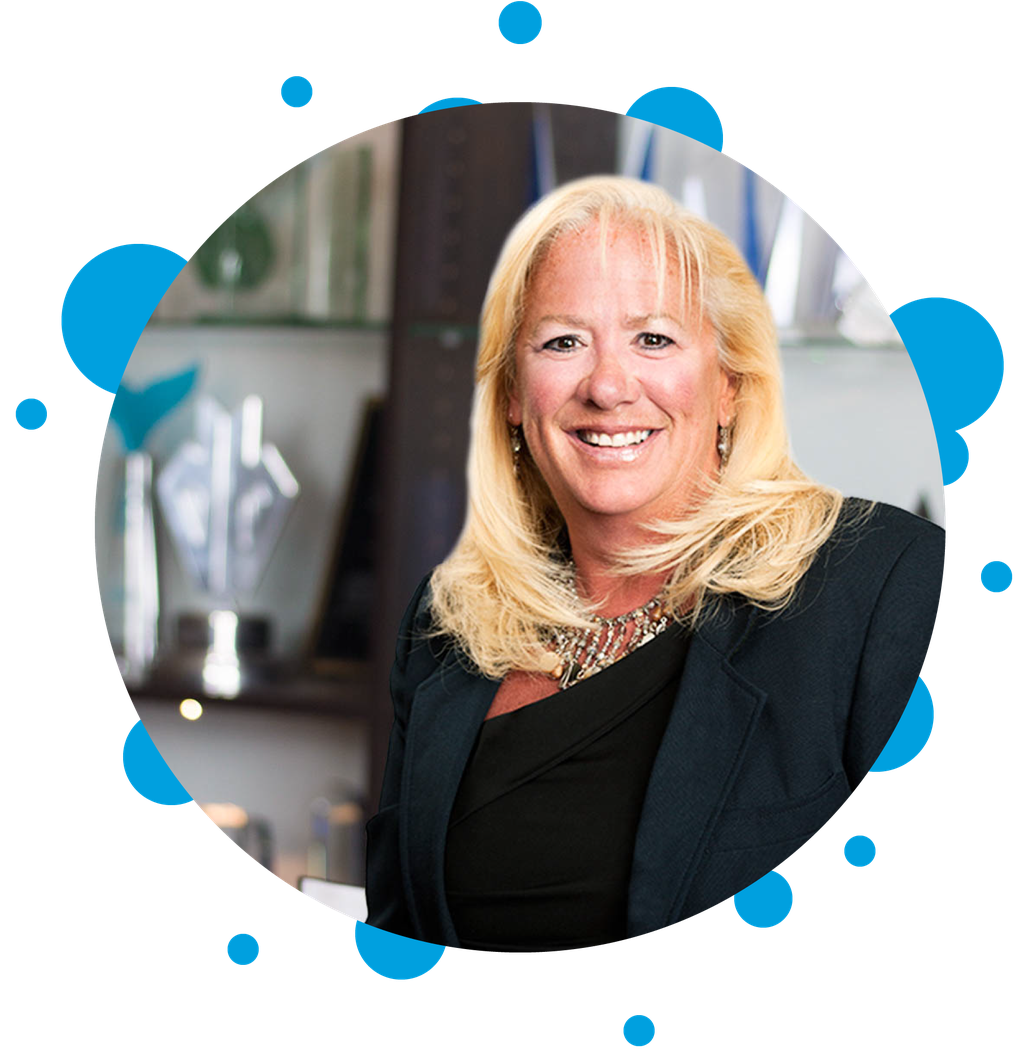 LEADERSHIP
Michele Adams, CEO and President
For more than 32 years, Michele Adams has been providing her clients with employee engagement and recognition solutions. She works with companies to reshape their cultures and implement employee engagement programs that create productive, healthy work environments.
Levy Recognition was born from Michele's dream to teach workplaces how they could and should be. She is dedicated to creating a conscious business where employees are engaged and everyone feels like a productive member of the team. She believes that all companies have the power to make an impact when they, too, focus on a higher purpose. It is for that reason Michele makes it her mission to aid other companies in creating their own engaged workforce.
Michele is a proud member of the National Women's Business Enterprise (WBENC) , The Incentive Professionals, and is a board member of the American Breast Cancer Foundation.