How Can We Help You With Rewards and Recognition?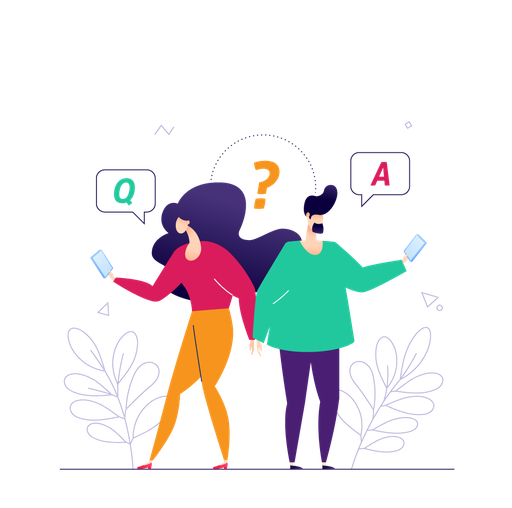 General Employee Recognition Questions

What is Employee Recognition?
Employee recognition is the acknowledgment and appreciation of employee's praiseworthy performance. The goal of rewards and recognition is to reinforce positive behaviors and actions that produce personal and business growth. It can be anything from a "way to go" and a high five, to a high perceived value reward.

What is the Difference Between Rewards and Recognition?
Recognition is non-tangible, relational, and experiential while rewards are tangible, transactional, and consumed. Recognition is the act of letting someone know that you appreciate them and are grateful for them and what they do. Rewards are what you physically give someone.

Do I Really Need Recognition in My Organization?
Yes. Recognition is essential to a great workplace. Recognition is a basic human need, we all crave positive affirmations. It builds people up and motivates them to do more. If you're looking to create a positive culture and a top workplace with top employees then employee recognition is critical.

How Do I Measure Employee Engagement?
Employee engagement can be tricky to measure because it is an emotion and can mean different things for everyone. The way we measure employee engagement through Elevate is through surveys, one on ones, and feedback. By providing frequent surveys to your ever-evolving workplace you can determine where engagement levels are at.

How Do You Recognize Employee Anniversaries?
Making employees feel special on their anniversaries is our specialty. Something as simple as sending an eCard can make them feel important, or you can recognize with rewards and custom awards to really commemorate their dedicated service.

What Are The Types of Recognition?
Common types of employee recognition include years of service, peer to peer recognition, manager-peer recognition, safety recognition, public and private recognition, and reward recognition. There is no right way to recognize, it all depends on your people and your culture. We recommend a combination to ensure that your employees all feel valued.

What is Elevate?
Elevate is a robust employee engagement platform that empowers and engages the workforce towards company goals and values. It is a highly scalable solution using the latest technology that captures powerful big data and replaces current fragmented time & cost consuming offerings in the marketplace.

Do You Offer Support?
Levy Recognition provides continued support throughout your time using Elevate. We have an efficient help desk ticketing system that our Account Managers use to help solve any issues in a timely manner. Our IT and Marketing departments are also available for support.

How Much do Rewards Cost?
You set your own rewards budget. We provide you with example guidelines on how you set this up, but ultimately you can set whatever budge you would like. For tax purposes, we recommend keeping it under $400 per employee per year.

What Kind of Reporting Do You Provide?
Our analytics and business intelligence delivers real-time behavioral insights and trends with ROI analysis that help organizations and employees highlight and uncover strengths and make recommendations on areas that need improvements.

Will Your Help Us Interpret Our Results?
Levy's approach to recognition is unique in the sense that we want to be your partner, not just a supplier. We believe in a consultative approach to not only implement but continue the success of your program. You will have a dedicated Account Success Manager that is there to meet with you and your team to interpret results and create a plan of action based on those results.


What is Elevates Approach to Security and Data?
Elevate is a cloud-based platform that is compliant with GDPR, SOC 2 TYPE 2, and PCI Level 1.


What is a Custom Award?
A custom award is a trophy, plaque, statuette, or medal that is designed and manufactured specifically for your recipient and/or event. The final manufactured product is unique to your organization/event/recipient and can't be purchased by any other organization.


What is a Stock Award?
Stock awards are trophies, plaques, statuettes, and awards that are pre-designed with no custom features. They are an affordable option that can be personalized with the recipients' name and award title.

Can I Order Just One Award?
Yes. We can do single custom award orders. Whether you are ordering just one award or one hundred, we have a solution to suit your recognition needs. Talk to our customer service representatives to discuss your options and get a Free Quote on your order.

What are Lead Times for Custom Awards?
Lead times vary based on different variables so contact a rep for accurate times. Some general lead times for sculpture awards are 7-10 weeks, crystal is 10-12, glass and acrylic are 2-4 weeks, mixed medium awards are 6-10, and medals and medallions are 3-5 weeks.

What Types of Projects do You Work On?
We have completed a wide range of projects including customized trophies for all sorts of clients. We have created unique NCAA bowl game awards, MLB awards, conference awards, corporate awards, and awards shows. Check out our portfolio.


What Are Your Art Guidelines?
For the best quality, we require vector art. Vector art is created in a vector-based software like Adobe Illustrator and is composed of mathematically defined geometric shapes - curves, paths, outlines, and fills - and can be infinity scaled and sized without loss of quality.

What is Supplier Diversity?
A supplier diversity program is a proactive business program that encourages the use of minority-owned, women-owned, veteran-owned, LGBT-owned, service-disabled veteran-owned, historically underutilized business, and Small Business Administration (SBA)-defined small business concerns as suppliers.

Is Levy Recognition a Certified Diverse Supplier?
As a certified woman-owned business, Levy Recognition can be your diverse supplier. We proudly display our certificate and proudly state women are at the forefront of our company. View our WBENC Certificate here.