Are Your Custom Awards
#TrophyGoals?

We help capture people's most important life milestones and achievements with custom awards.


Ideation
Contact us with your timeline
vision and budget.


Design & Development
Our designers get to work to
develop your custom award.


Creation
Our designs and your vision
come to life in production.
SPECIAL EVENT AWARDS
Present an Award They'll Cherish
Create a memorable event with awards to match. Handcrafted around the branding of your event, the awards will be a spotlight of the night.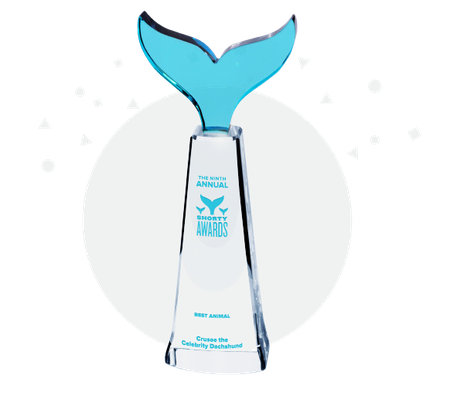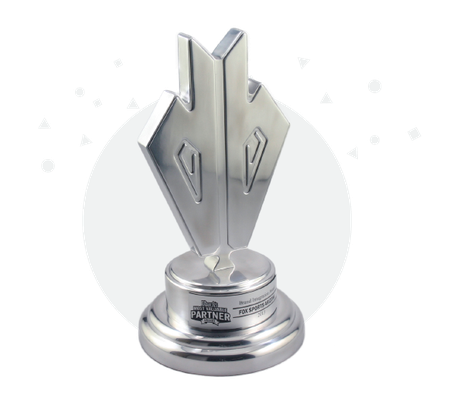 PARTNERSHIP APPRECIATION AWARDS
Reward Your Dedicated Partners
Celebrate the excellence of the partners who help you succeed. Gift them an award that shows the appreciation of their long term dedication.
YEARS OF SERVICE AWARDS
Celebrate Employee's Milestones
Whether it's been one year or twenty, let your employees know the impact they've had on your team through years of service awards and milestone awards.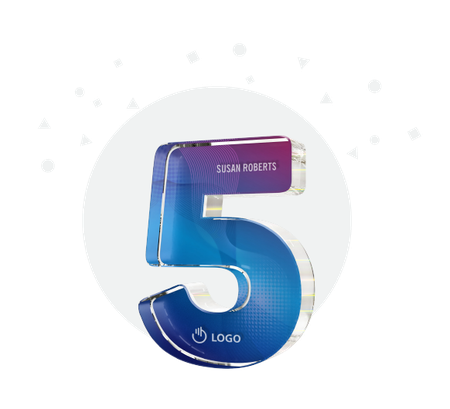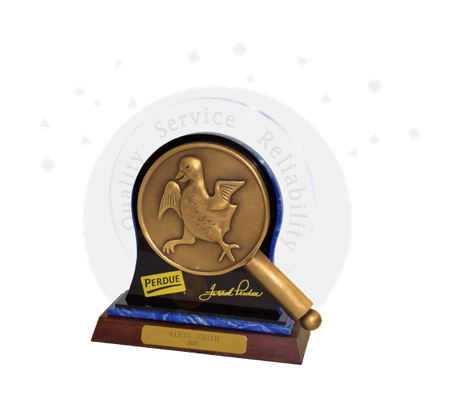 EMPLOYEE PERFORMANCE RECOGNITION
Recognize Achievements
Celebrate triumphs within your organization. Recognition for success urges your team to reach for the next goal with performance achievement awards.
CHAMPIONSHIP AWARDS
Trophies Worthy of Champions
No championship event is complete without a unique custom award. Elevate the competition with an irresistible award to be hoisted high!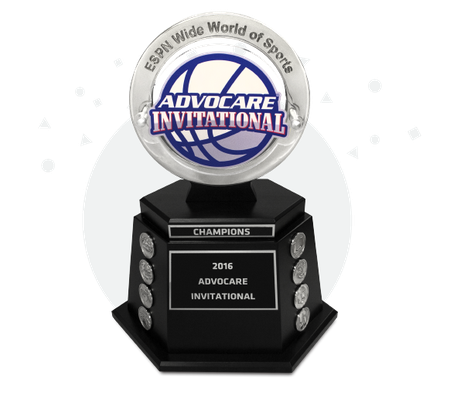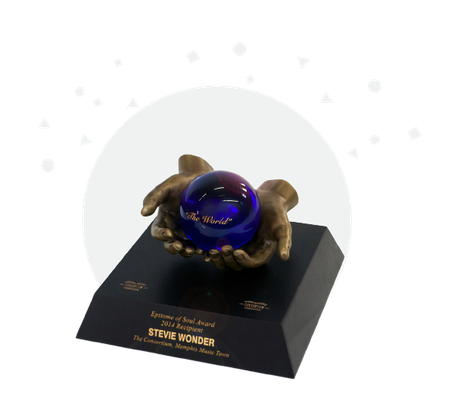 LEGACY AWARDS
Legacies Remembered Forever
Recognize those who have made a lasting impact with an award that will last forever as a symbol of their legacy.
MATERIALS
Types of Awards
Acrylic Awards
Crystal Awards
Wood Awards
Mixed Media Awards
Sculptures
Metal Awards
Plaques
Medals
Jewelry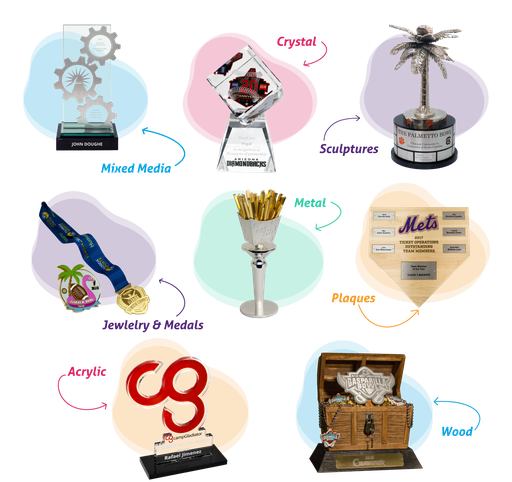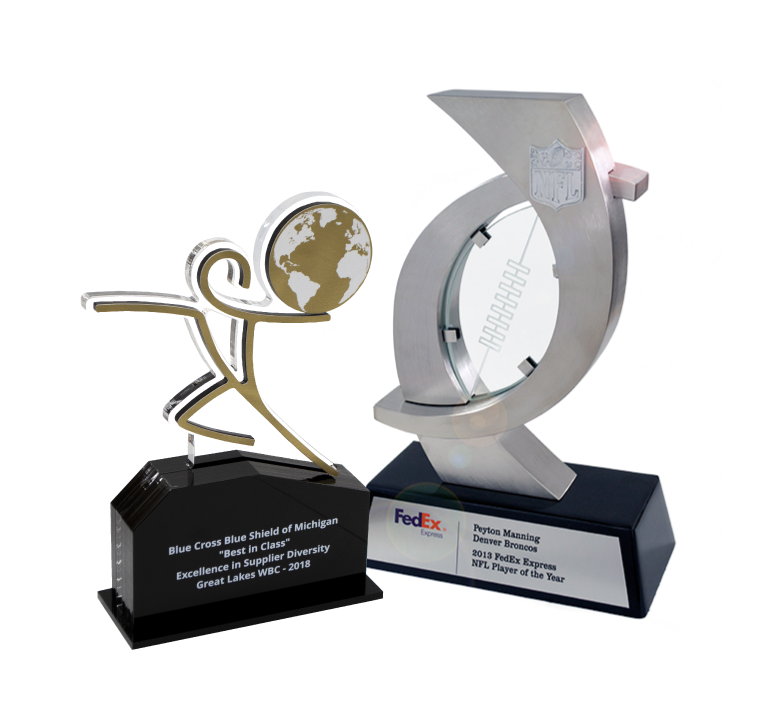 View Our Recent Projects
This is our work and our heart. They are symbols for our vision, mission as well as our spirit. Take a look at them and you will understand why