Raymond James Stadium is usually adorned with the trademark black and red for the Tampa Bay Buccaneers, but bright and early on Sunday October 11th all you could see was pink.
Runners were descending on the stadium for the 3rd annual Treasure Chests 5K.
Proceeds from the race benefit Breast Cancer research and patient services. Donations were made to the American Cancer Society, Florida Cancer Specialists Foundation, Florida Hospital, and Moffitt Cancer Center.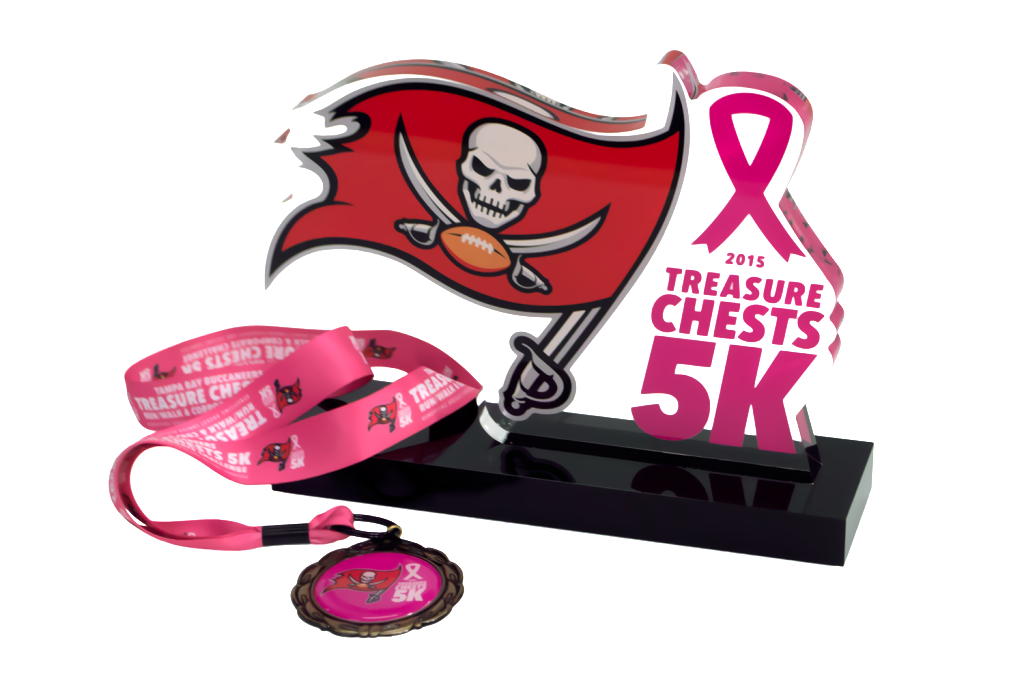 Levy Recognition was happy to not only participate in the race, but design and manufacture the custom acrylic awards and medals for the winning runners. Participants were divided into different age categories and by gender. First place overall for male and female received the acrylic award, while first, second and third place in each age division received a medal. The corporate challenge was also integrated, with the largest team, the fastest team, and the team with the highest donations receiving recognition.
Congratulations to all of the winners (as a participant, I know it was no easy feat finishing at the top!), and thank you to all of the runners; it was a fun event with a larger cause in mind.