TAMPA, FL – Levy Recognition (Levy), the nations premier designer and manufacturer of premier custom awards and player gifts, in conjunction with the Northeast-10 Conference (NE-10), recently announced a 2014 partner agreement providing NE-10's participants with exceptional player gifts.  The partnership fortifies Levy as the NE-10's official awards, participant and championship gifts provider.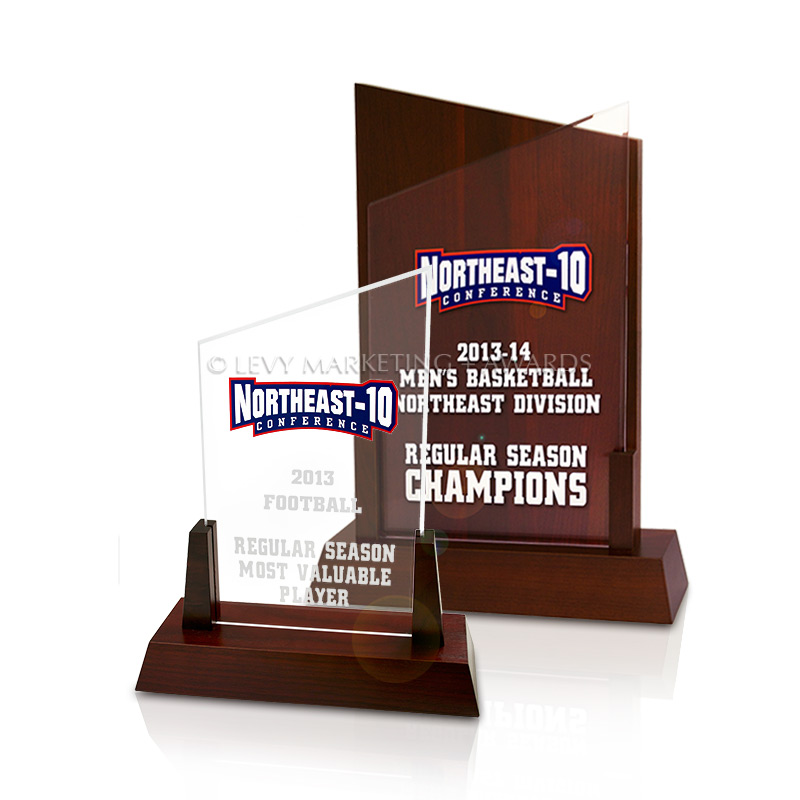 "We are thrilled about this partnership," said Jacob VanRyn, Northeast-10 Associate Commissioner for Sports Administration and Championships. "The product quality and quick turnaround from Levy has been outstanding, and the feedback from our student-athletes has been great as well. We hope to continue a long-lasting relationship."
This agreement is intended to develop breakthrough cost savings across the NE-10's recognition program. Levy Recognition will aid this partnership agreement with committed professionals who will focus their efforts to work closely with the conference office to maximize the success and standard of its recognition awards and participant gifts.
For more information on this partnership, click here.
For more information on NE-10, visit maacsports.com.