Tampa-based Employee Engagement provider has welcomed a seasoned SaaS Executive to the team.
Tampa, Florida — August 7, 2020 — Matt Comanda, SaaS Executive, has joined the Levy Recognition team as a Senior Account Executive of Employee Engagement. Having worked for several SaaS startups, Matt has engaged with companies of all sizes to help solve important business challenges as it relates to Human Resources and employee engagement. With over 25 years of sales experience, Matt always has his clients needs front and center.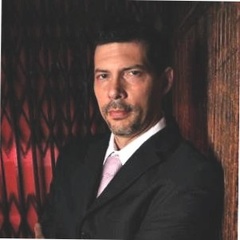 "Matt is an amazing addition to our organization. He brings a fresh new approach that will maximize the value for our clients and ensure ongoing program success and longevity" said Michele Adams, President, Levy Recognition. "He is well prepared to identify opportunities that will be critical to companies seeking a holistic solution to improving employee engagement."
"Levy is a company that I can get behind without hesitation based on their track record of success over the past 60 years. This was a natural step for me; the ability to leverage my experience with software and employee engagement to help Levy Recognition's growth just made sense," said Comanda. About Levy Recognition
About Levy Recognition
Levy Recognition is a leader in employee engagement and solutions that improve workplace experiences through meaningful moments of recognition. We've created an innovative platform made up of a configurable suite of modules and solutions, including recognition, service awards, feedback, social engagement, wellness, and celebrations, which are designed to elevate performance and enrich the employee experience at work. It has proven to be highly effective at unifying remote workforces through centralized communication and recognition. With Elevate, we are transforming the employee experience for remote employees and enabling businesses to engage and communicate with them regardless of their location. For more information, visit levyrecognition.com.