The Tampa Chapter of the National Football Foundation celebrated its 47th annual High School Coaches Award Luncheon on December 10, 2015. The luncheon is one of three events held throughout the year to celebrate high school football in Tampa Bay; a recruiting fair and a scholar-athlete dinner round out their events for the year.
This year, Plant High School's Coach Billy Minahan won Assistant Coach of the year, while Steinbrenner's Coach Andres Perez- Reinaldo was awarded Coach of the Year.
Dave Wirth from Channel 10 News was recognized for his community service to the organization and Kenny Calhoun from WCOA was awarded for his contribution as an official to the game.
Coach Billy Turner, the namesake for the Billy Turner Coach of the Year Award, received a Lifetime Achievement Award for his 55 years of coaching. Mr. Turner's dedication and passion for the sport still shines through, with him announcing "the thing that makes me proudest is when people address me as Coach" upon accepting the award.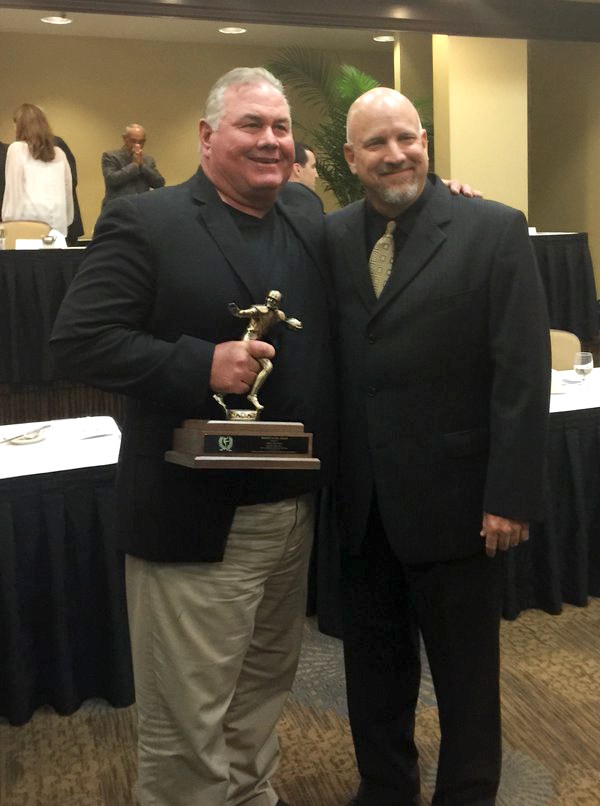 Levy Recognition has been a sponsor of the Coaches Luncheon for its entire duration—47 years. For the luncheon, a Coach of the Year plaque, an Assistant Coach of the Year trophy, Contributions to the Game plaques, a Lifetime Achievement plaque, and a Sportsmanship Awards shadowbox are provided.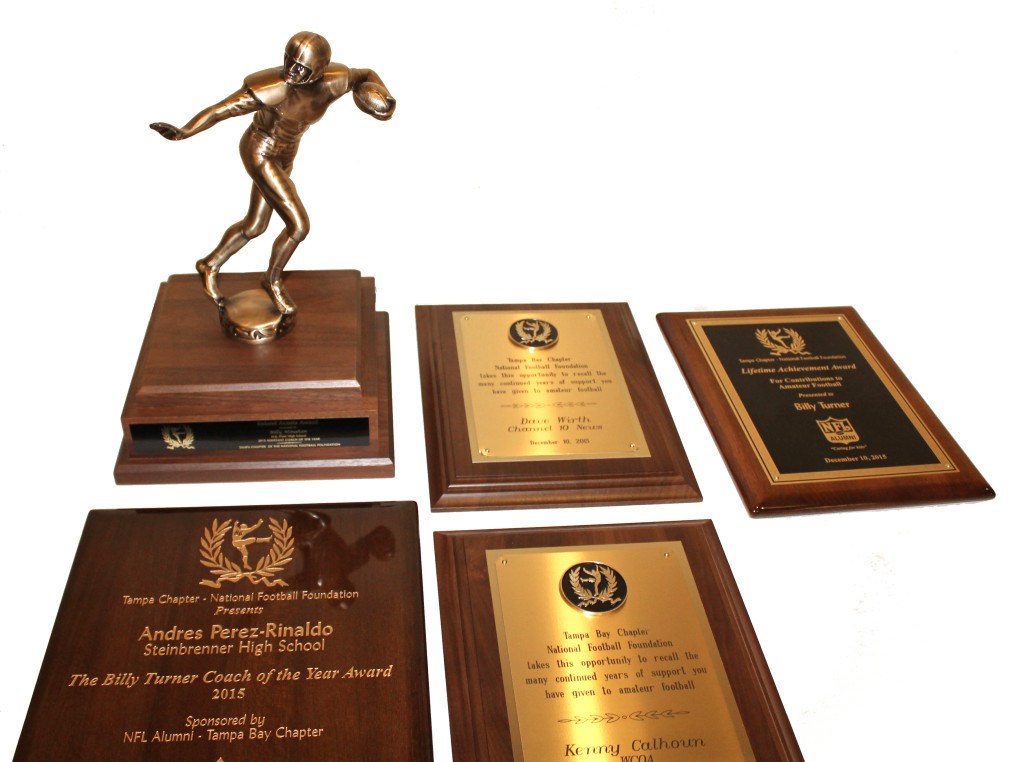 We're honored to have seen the event grow each year and be a part of recognition within our own community.