There's a Story Behind
Every Trophy

Awards tell the unique narrative of how greatness is achieved.
Levy Recognition helps you celebrate your athlete's greatness.


This Guide Will Help You:
Get Inspired with 50+ conference award ideas
Discover ways to elevate your conference brand
Take the first step to consolidating your awards program
This is Why

We Do What We Do

"We are thrilled about this partnership! The product quality and quick turnaround from Levy has been outstanding, and the feedback from our student-athletes has been great as well. We hope to continue a long-lasting relationship."
Jacob VanRyn, Northeast-10 Conference

"Levy Recognition has served as a trusted championship awards manufacturer for the Southeastern Conference for over 10 years. They offer excellent customer service, high quality products and timely execution which make them a valued partner. I would recommend them to any conference, institution, or business looking for a superior awards experience."
Charlie Hussey, Southeastern Conference

"The Southland Store, developed by Levy, is proving a beneficial tool for the conference. It's user-friendly, our coaches utilize it fully, and end users appreciate how promptly orders are fulfilled. The store is a key element in our branding efforts."
John Payne, Southland Conference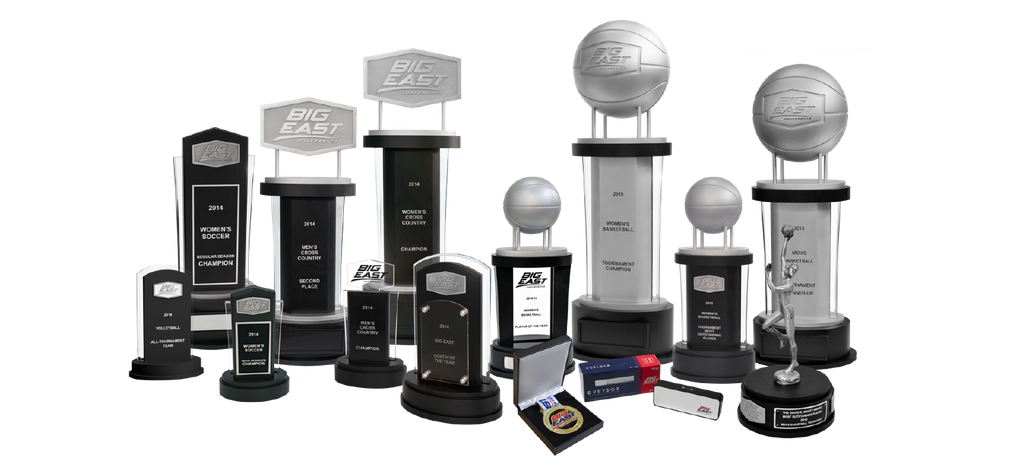 Awards Worthy of Every Achievement in an Athlete's Lifetime


Levy Recognition offers 360 degree program management to all of our NCAA Conferences. We are known for our creativity and high quality of our awards. We believe that every award tells a story, and that each award should be an adequate representation of the hard work it took to achieve it.

We handle every aspect of awards, medals, athlete gifts, event signage, merchandise, and more. Our goal is to become an extension of your team to take everything we can off of your plate so you can focus on other areas.